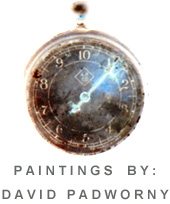 The drawings, watercolours, pastels, oil essence and mixed media paintings below are selected works
from the H Series, P Series and Q Series. Please click on the thumbnail image to view full resolution
images. For a complete listing of the works in each series, please click on the respective Series links above.


PICASA
Oil paint on Book Cover of
12 3/4 by 9 1/4 by 1/16 in





SHELL
Oil paint on Paper of
20.5 by 14.5 in.





NUDE p23
Oil paint on watercolour paper of
4 by 6 in.





ORIGIN OF Q130
Oil paint on 100% Cotton watermarked Ivory Paper of 32lb weight of
10 3/4 by 7 7/8 in.




UNTITLED p68
Oil paint on Gesso primed paper of 30lb weight of
11 by 8 1/4 in.




UNTITLED p103
Oil paint on 100% cotton 32lb ivory colored paper mounted on 140lb arches watercolor paper of
8 1/2 by 5 in.




UNTITLED p104
Oil paint on stretched Canvas with brown paper mounted using acrylic polymer of
23 by 17 by 3/4 in.

| Home | Photo Journal | Sculptures | Drawings | Paintings | Mailing List |Online Gallery | Contact |